The ideal breakfast for late risers and foodies
In the morning, you sleepily blink your eyes in the warm sunlight. Next to you: your best friend, partner, or another of your favourite people. Time to get up? Not yet, because you don't need to keep an eye on the time during your holiday. You enjoy a good stretch, roll over, and doze for a little while. And when your rumbling stomach encourages you to get out of bed, you can be sure that a richly laden breakfast buffet still awaits you, as we here at Soley pamper you with our late breakfast from 8 a.m. to 11 a.m.
The Soley breakfast buffet offers everything that you could wish for on your holiday: freshly baked bread, homemade jams, flavoursome cheeses, regional sausage products, freshly prepared egg dishes, juicy fruit, crunchy muesli, fragrant croissants, appetising salmon, and so much more. The products are from South Tyrol and some are even sourced from the area immediately around Brixen. Our tip: Take your time and enjoy the most important meal of the day to the full.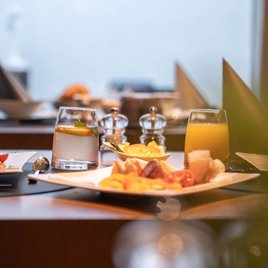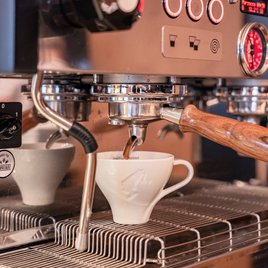 "The included breakfast was a daily highlight."